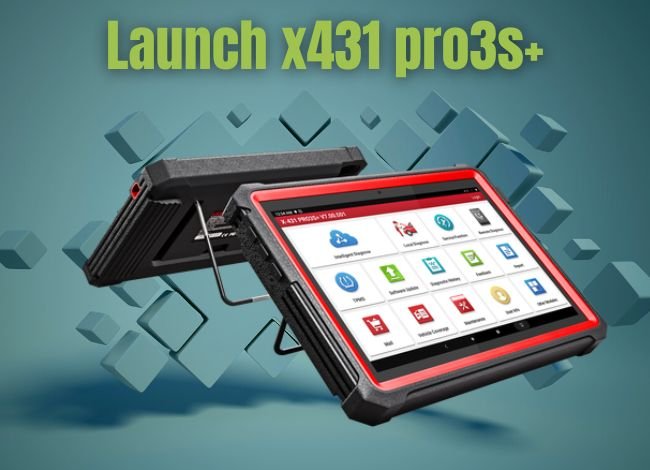 Launch x431 pro3s+ bi-directional scan tool is an upgraded version of the Launch X431 V PRO 4.0 scanner. But unlike its predecessor, this scan tool has a camera that allows users to share car faults with the community. Furthermore, it performs advanced functions like bi-directional control, IMMO, and TPMS functions.
Although it is an advanced diagnostic scanner, the Launch x431 pro3s+ can be used by beginners, startups, and professional mechanics and technicians. This review explains all the essential features, functions, pros, and cons. As a result, if you don't know what to expect from this scanner, you will, after reading the entire review and can, make an informed choice.
Affiliate Disclosure: "Our site is a participant in the Amazon Associates Program. This page may include Amazon affiliate links, on which we may receive a small commission at no extra cost to you."
Launch x431 pro3s+

Bi-Directional

Key Programming S

canner Review
The Launch x431 pro3s+ diagnostic scanner is special because it can be used by newbies, home mechanics, and professionals. It is also well-made, fast, stylish, and accurate, covers many functions, and works with an extended range of vehicles.
Technical Specifications of the Launch x431 pro3s+ Scan Tool
| | |
| --- | --- |
| Item Dimensions: | 24.02 x 7.48 x 16.14 inches |
| Item Weight: | 15.67 pounds |
| Display Size: | 10.1 Inches Touchscreen Display |
| Service Function: | 34+ service functions |
| EPB Reset: | Yes |
| Oil Lamp Reset: | Yes |
| TPMS Reset: | Yes |
| IMMO Reset: | Yes |
| Vehicle Coverage: | PCM, PDM, BCM, TPM, SCCM ECM, EPS, RADIO and etc |
| Languages Support: | 25 Languages |
| Software Update Option: | 2 Years Free Update |
| Warranty: | 5 Years |
| View Live Data: | Yes |
| Price: | Check Today's Price |
What are the dimensions of the Launch x431 pro3s+ diagnostic scanner?
The Launch x431 is well-designed for ease of use and storage. It is similar to a tablet but with diagnostic features and functions. This tool measures 24.02 x 7.48 x 16.14 – inches and weighs around 15.67 pounds, which is excellent for its size and purpose. So, you can easily keep it in your car's toolbox or place it in the car's compartment.
Is the Lunch x431 pro3s+ easy to use?
Yes, the Launch X431 pro3s+ scanner is straightforward to use. Thanks to the user manual that directs new users on operating the tool and diagnosing different faults. Additionally, it has a large 10.1-inch touchscreen that displays all the information obtained from the diagnoses or fixes.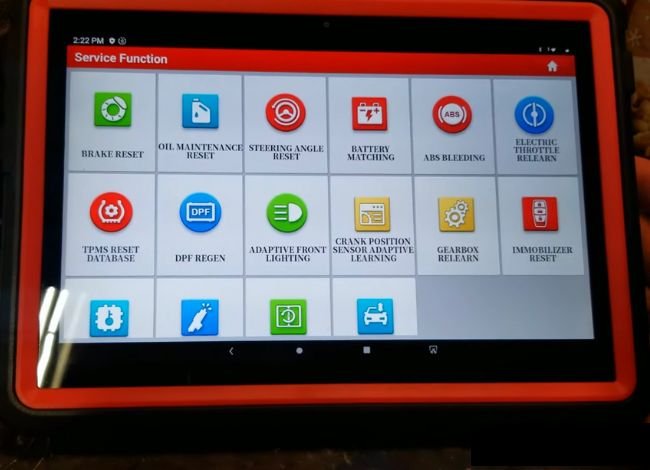 Why does the Launch x431 pro3s+ perform outstandingly?
This Launch scan tool performs well because of the excellent hardware that it has. It is fitted with an Android 9.0 with an OCTA core processor, ensuring the scanner runs efficiently and quickly. Moreover, it has a Wi-Fi and Bluetooth connection for easy and efficient use of the scanner. And with the 32GB plus 128GB SSD, the user has a lot of storage space for convenient usage and storage of vital information.
Last, it has a 7000mAh battery that ensures the Lunch X431 pro3s+ scan tool functions even when the vehicle's power is off. This battery can provide up to 15 hours of runtime, which is fantastic.
What functions does it provide?
The Launch x431 pro3s+ automotive scan tool has many functions, including basic, special, advanced, and high-end features. Some of the notable features are: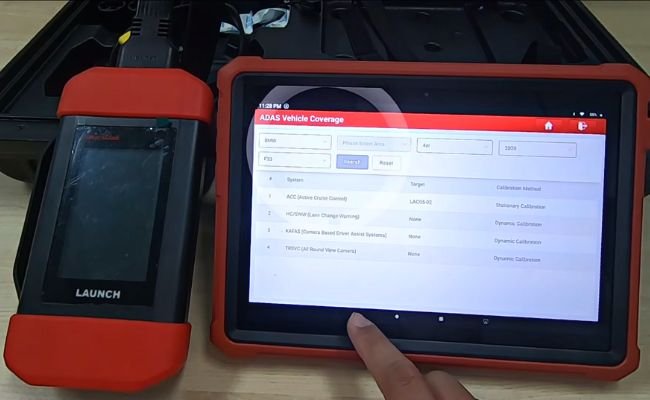 31+ reset service – many users say this scan tool only offers 21 services as the rest have to be bought at a high price. Some exceptional services offered are oil lamp reset, EPB reset, BAT matching, DPF regeneration, injector coding, SAS reset, EGR reset, tire reset, and much more.
ECU coding – this function helps to re-flash the vehicle control modules. Furthermore, it enables the user to reprogram adaptive data for particular parts.
Bi-directional diagnosis/Active test – this function makes it possible to send commands to the vehicle's components or systems to check system input/output without using the vehicle's controls.
Key programming – it allows the user to reprogram keys, program new keys, and adjust the IMMO system to get the car back on the road.
Advanced OE-Level functions – include online coding, flash hidden functions, online calibration, component matching, and much more. It also entails the function AutoAuth for FCA/SGW to offer OBD2 functions.
All system diagnostics – the system includes engine, transmission, ABS, SRS, BAS, Chassis, TPMS, IMMO, SAS, and much more.
Is the Launch x431 pro3s+ a multilingual device?
This OBD2 scanner is a multilingual unit as it supports more than 25 languages. Some of the languages include English, Spanish, French, German, Portuguese, Russian, Italian, Dutch, Polish, Korean, Japanese, Turkish, Swedish, Finnish, Greek, Chinese, Arabic, and much more.
What cars are compatible with the Launch x431 pro3s+ bi-directional scan tool?
Launch x431 pro3s+ works with most 1996 and later vehicles. It is compatible with 200000+ cars from the USA, Europe, and Asia. Additionally, it works with cars from Brazil, India, Australia, Malaysia, Iran, and China. It works with cars, light trucks, SUVs, trucks, and hybrid vehicles.
Does the manufacturer offer free software updates?
Unlike most scan tool brands that provide a one-year of free software updates, Launch offers users with 2-years of free software updates. But after this period, the user will have to pay a high fee to get the updates annually.
Does Launch provide a warranty?
Yes, Launch provides one of the best warranties on the market. Buyers of the Launch x431 pro3s+ scanner will get a 5-year warranty. Aside from the excellent warranty, Launch also has one of the best customer care support. They are present to help users with different problems concerning their tools or usage.
Who should buy the Launch x431 pro3s+ diagnostic scanner?
Even though the Launch x431 pro3s+ diagnostic scan is expensive with lots of professional features, serious home mechanics, beginner mechanics, or even serious car enthusiasts can use it. It is best suited for busy auto repair shops and experienced mechanics.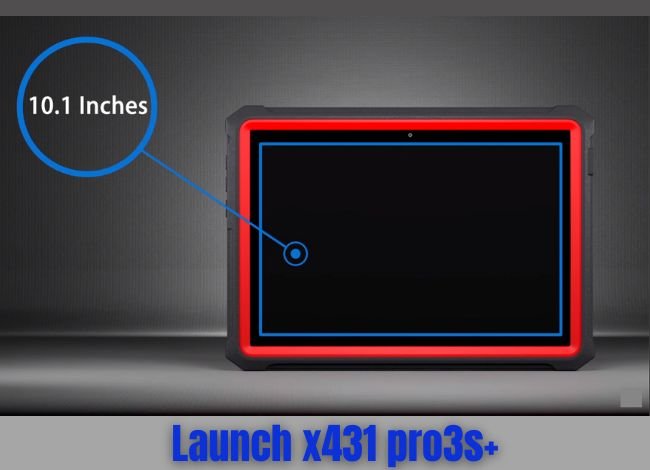 Final Thoughts
The Lunch X431 pro3s+ bi-directional scan tool is not your average scanner. This is because it offers many advanced functions and works on an extended range of cars made in the US, Asia, and Europe. It is also sturdily constructed to last, and it's very fast in terms of performance.
Advantages of the Launch x431 pro3s+
It is well-built to last
It is sleek and beautifully designed
The unit offers an extended range of features and functions
It has a large screen for easy use and viewing of results
It functions with a wider variety of vehicles
The device is fast and reliable
It comes with a powerful and clear camera that helps to share issues with the community.
It is a multilingual device.
The manufacturer offers 2-years of free software updates
It comes with a 5-year warranty
Disadvantages of the Launch x431 pro3s+
It is expensive

The manufacturer only offers free software updates for up to 2-years

It only has 21 service functions for free, and the rest must be purchased at a high cost
The only issues that interested buyers should be ready to deal with are the high initial price, yearly software updates, and paying for extra service functions. Generally, it is an excellent tool that anyone can use to fix their car.
Comparison Table: Launch x431 Pro3s+vs. Launch X431 V+ Pro OBD2 Scanner
| | | |
| --- | --- | --- |
| Features | Launch x431 Pro3s+ | Launch X431 V+ Pro |
| Screen Size: | 8.0 inches | 10.1 inches |
| Operating System: | Andriod 9.0 | Andriod 9.0 |
| Frequency:  | 1.8GHz (8-core) | 2.0GHz (4-core) |
| Wifi:  | 2.4GHz/5GHz | 2.4GHz/5GHz |
| Battery:   | 7000 mAh | 5000 mAh |
| RAM:  | 3GB | 3GB |
| Rom:   | 32GB | 32GB |
| ECU Coding:   | Yes | Yes |
| Auto VIN:   | Yes | Yes |
| Remote diagnosis:  | Yes | Yes |
| Price:  | Check Today's Price | Check Today's Price |
-Upgraded Version of Autel MK808
-4GB RAM
-5X faster CPU
-Newest Software
-Newly Released Bi-Directional Control
-28+ Service Functions
-Full TPMS Services
-24/7 online support
-Advanced ECU Coding
FAQ
Can I use the Launch x431 pro3s+ remotely?
This is one of the benefits of utilizing the Launch x431 pro3s+ bi-directional scanner. It allows you to either use the Launch scanner to diagnose your car or remotely through smartphones, tablets, or computers. Just connect it to Bluetooth wireless and diagnose the vehicle from a convenient place.
Why do I only see 25 functions instead of 31 plus service functions?
Some users have reported seeing a few functions instead of the 31+ functions advertised. If you're having such a problem, you will have to go through the quick menu of the "Reset" section to discover them. Nonetheless, if you have hooked up the device, you should find or view all the service functions. Go to system functions, then special functions. You should see all of the 31 plus functions.
Why is my car not functioning normally after replacing ECU/modules?
If the ECU module is bad or has failed, you must replace it with a new one. When you're done replacing the ECU module, you must follow the strict procedures Launch provides to match, lean, code, or program it before it functions normally. If you fail to do so, the car won't work normally.
Is the Launch x431 pro3s+ bi-directional scan tool compatible with x431 add-on modules?
Yes, this scan tool is compatible with other x431 add-on modules. However, most of them have to be purchased separately. Some of them include X431 PROG 3, X431 VSP-600 Videoscope, X431 ADAS Mobile/ADAS PRO, X431 TSGUN, X431 Heavy Duty Module, and X431 Printer.
Kevin Nicholas is an automotive technician who is a genius at software and hardware-related issues. He manually tested more than a hundred OBD scanners and gave his honest opinion on whether the device was worth the money or not. His in-depth OBD review articles help people choose the right product, whether it is a European, American, or Asian vehicle. He completed his Automotive Specialized Training Course at Universal Technical Institute and has more than 15 years of experience in the field.