A car is a mandatory vehicle for your daily life. So maintaining this car is also very important. In this modern science, finding issues is very easy with the help of an Onboard diagnostic scanner. This scanner finds the problem with your Controller area network or CAN bus system. There is some code to show you the trouble. When the user faces a problem with communication in the control module, it faces some U code on the car screen. When the steering angle sensor module meets invalid data, you notice the U0428. This article gives details about this code and how to solve the issue.
What does error code U0428 mean?
The trouble code U0428 is related to a communication problem. You get this error code when the steering angle sensor module gets invalid data. A controller Area Network or CAN bus system mainly interconnects automotive devices without any host computer. This bus system operates information, exchanging commands with other devices. These devices are programmed with information about what messages are mandatory to be traded on these serial data circuits. With the help of this serial data communication network, some devices are constantly receiving information from other devices. The invalid data of DTC or Diagnostic trouble code will be fixed when a receiving device detects a discrepancy in the information it gets from the Steering Angle Sensor Module, causing its integrity to be questioned.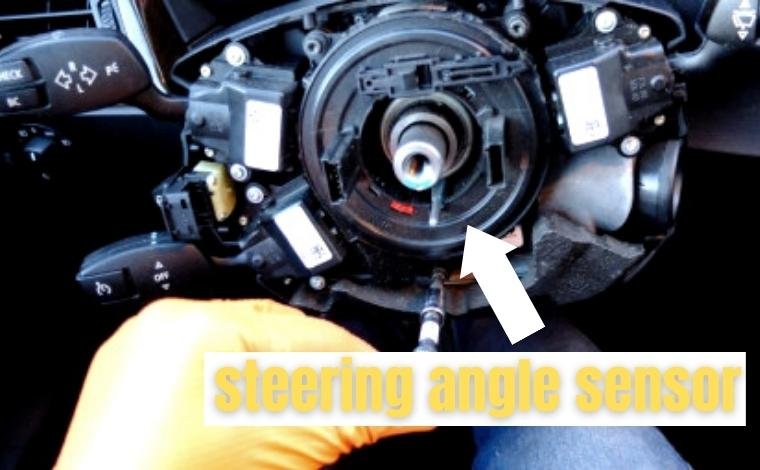 Symptoms and reasons behind this code:
There is some common reason behind this trouble code U0428.
The causes are:
1st cause:

There is a malfunction in the Steering Angle Sensor Module.

2nd cause:

If the harness of the steering angle sensor module is open or shorted.

3rd cause:

There is a poor or damaged electrical connection in the steering angle sensor module.
Symptoms: 
The common symptom of this trouble code is an illuminated engine light. This is a warning light for this error code.
How to repair the U0428 error code?
The repair process also takes some steps for this trouble code U0428. The steps are:
1st step:

Repair that part when you find the wiring or connectors damaged or poorly connected. If wires or connectors cannot be fixed, replace all the damaged wires. 

2nd step:

If the code still pops up on the screen, then visually inspect the steering angle sensor module, it is open or not. Then fix it.

3rd step:

After that, find whether any electrical connection has some problem. The connectors are often damaged by bent, broken, or melted plastic. Try to repair the problem and, if it's possible, replace the connectors.

4th step:

After finishing every step, remove all code from memory. Then reprogram the system and restart it. If there is no code after restarting the program, you solve the problem. But the problem is still in the system if the code pops up again. 

5th step: In this step, you need help from TSB. This contains all details about your car and finds the reason behind the problem. You also get a solution from this TSB. Many technicians also use this manual to fix the issue as soon as possible. It saves you money and also time.
Required Time and Budget of Diagnosis:
If you cannot fix the error code U0428, you need help from the technician. A professional technician needs around one hour to fix this problem. But this also depends on how much it affects the total control system. The cost also depends on per hour, around 75$ to 100$. But this is also not a fixed amount. The car model and repair station place also vary the fees and timing of this problem.
Kevin Nicholas is an automotive technician who is a genius at software and hardware-related issues. He manually tested more than a hundred OBD scanners and gave his honest opinion on whether the device was worth the money or not. His in-depth OBD review articles help people choose the right product, whether it is a European, American, or Asian vehicle. He completed his Automotive Specialized Training Course at Universal Technical Institute and has more than 15 years of experience in the field.